How do I Re/Connect my Social Handles to Awesome Social?
Connecting Social Handles to your brands is as easy as a pie. It takes about 2 mins to completely set and connect your various social handles to your brand.

Let's walk you through it, shall we?

Awesome Social lets you connect your social media handles the moment you create your brand. If you wish to add more, change or reconnect handles, follow these steps:
Make sure you're logged in to your Awesome Social profile.

Click on the Brand you wish to connect your social media platforms with.

The screen will show you the list of available social media platforms you can connect to your brand.


Click on the appropriate icon based on the handle you wish to add to your brand. Click on

Add

and soon you'll be redirected to a new page.




You have to go through the authentication process of each platform, usually entering your login credentials. Make sure to provide necessary access privileges to allow Awesome Social to handle and publish your posts and manage other necessary features.



Here's a quick guide for connecting your Facebook Groups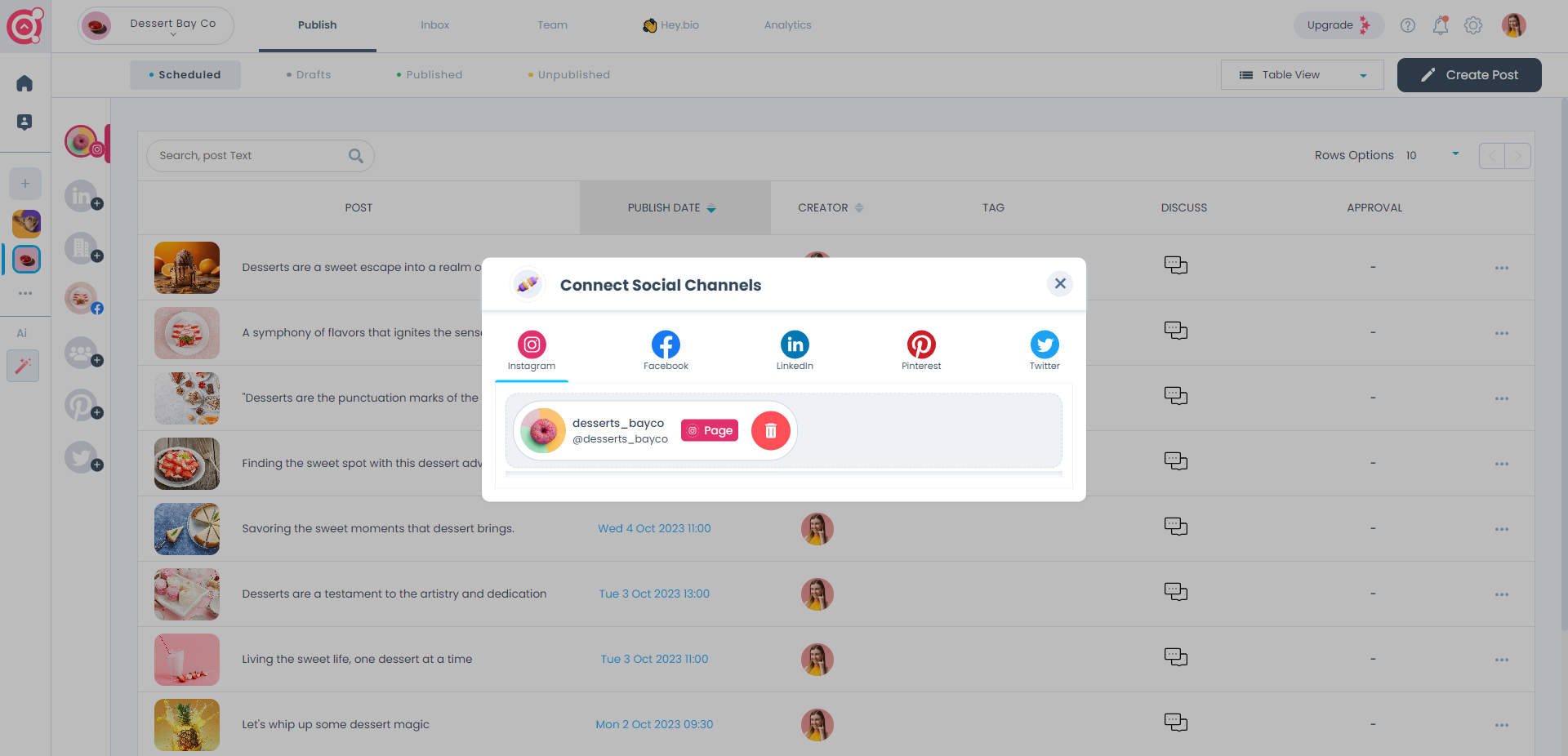 And that's how simple connecting social handles is to your brands and Awesome Social!
Related Articles

Getting Started with Awesome Social

Welcome to Awesome Social Just signed up for Awesome Social? ✨Hurray, Welcome on board! We'll outline Awesome Social's key features to help you get started. What is Awesome Social Awesome social is an all-in-one social media management platform for ...

Connecting your Twitter Account to Awesome Social

Setting up your Awesome Social to post directly to Twitter handles is a breeze. Once you've set up your brand you'll be presented with this screen: Click on Twitter (+) icon and it should open up a page seeking your authorization to post to your ...

Brand vs Workspace in Awesome Social

Brands, Workspaces and Organizations help us keeping you organized. Here is a small Flow to showcase how we structure everything in AwesomeSuite and Awesome Social. Brand, vs workspace vs organization What are Brands? Brands are Social Profile Sets ...

How to Authorise Awesome Social to post on Facebook Groups?

So you've connected your Facebook Group to your brand. There's one more step before you can start posting to your group. You need to allow Awesome Social some additional permission via your page in order for this to work. Important: In order for this ...