A Guide To Handling Multiple Brands and Their Socials
Introduction to Brands?


So you have more than one brand. Each brand in Awesome Social comprises a Social Set to help you better organize your social profiles. Here's how they work:




Social Sets are a well organized collection of your social media handles. A Social Set has all the accounts available and currently linked to your brand.
You can add and manage one each of the following social channels under a single
Brand
:
Instagram Business Profile

LinkedIn Profile


LinkedIn Company Page

Facebook Page

Facebook Group

Pinterest Profile


Twitter Profile



To manage more than one of any of these social channels—for example:

Two Facebook Pages or Two Instagram Profiles—you'll need to create a second Brand and connect these additional social channels.
Editing and Managing a Brand


You can manage and change settings of your brand anytime.


Follow these Steps to manage your Brand:


Hover over the brand you want to add team members to. You'll see the settings icon, Click "Settings"





Adding Team Members



Then navigate to the team section.

Enter the email address.

Mention their role

To invite more Team Members, click +

Add More Collaborators

Click the Add Members button.


Awesome Social will send these individuals an invitation to assist you in managing your Brand.

You may also add and manage Team Members in Awesome Social's Settings.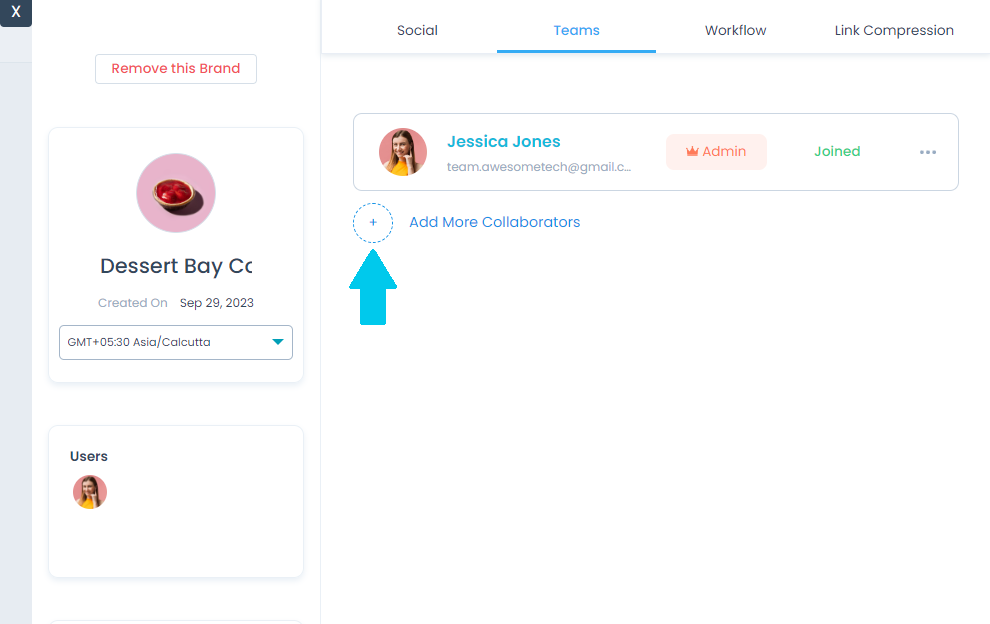 Setting up Workflow.
Workflows and approvals allow teams to better manage their content quality. If you are an agency working with clients, or a business working with freelancers and marketing teams, you will require workflows to quality check each piece of content before it goes live.

you can set that up though your brand's setting. by click on the workflow Tab.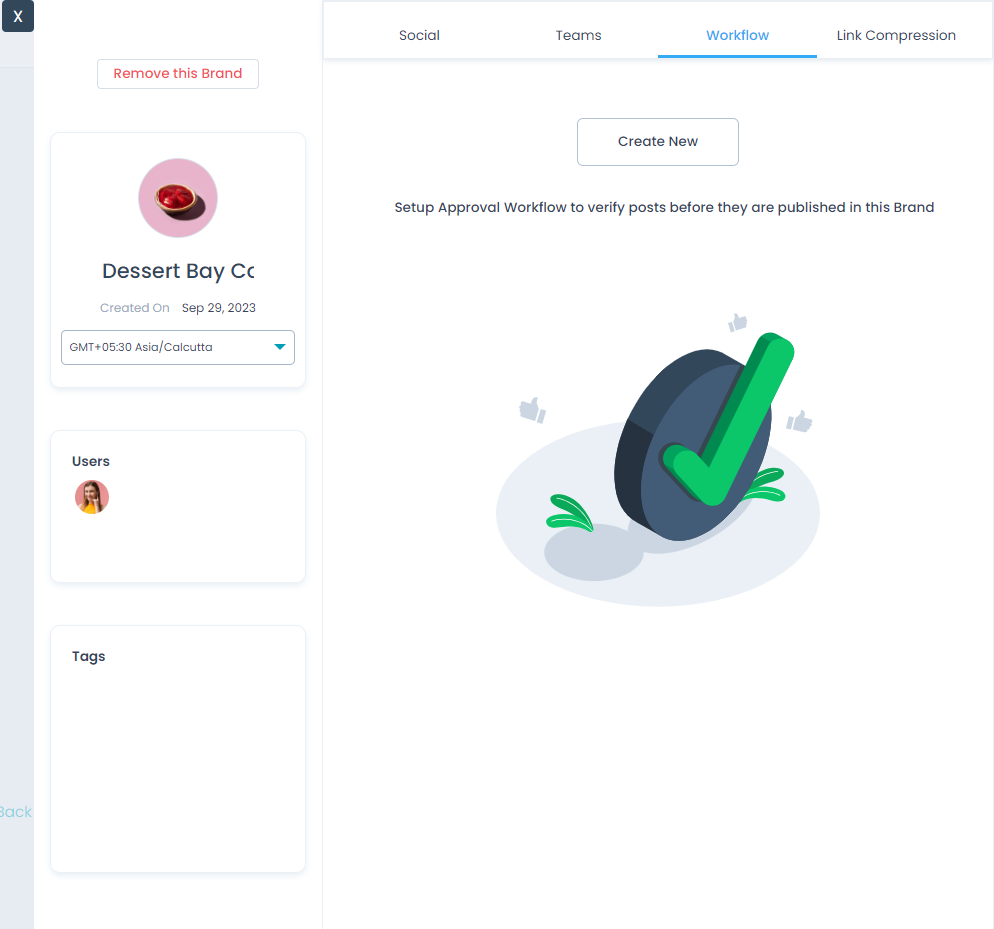 Start by creating a new workflow. Click "Create New"




Then choose the Approvers that you want to be the first to approve or reject your content.




Awesome Social allows you to create multi level approval process for your content. Simply add more steps and the choose the approvers from the drop-down recommendations.
Choose whether the approval step requires ALL the approvers to approve the content or is the content gets approved if ANY one approves.


Click on (+) if you wish to add more steps to the approval process.



Your approvers must be part of your brand in order to be added to the approval workflow.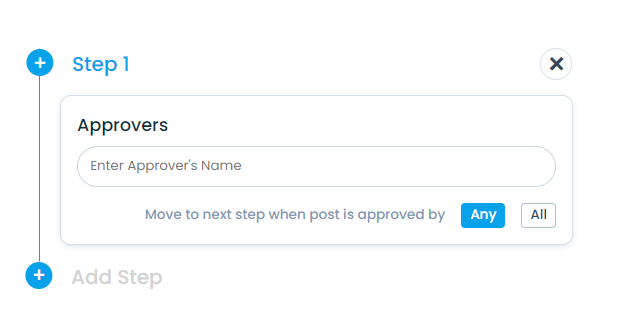 Choose your URL Shortener
Awesome Social Integrates with Bit.ly . You can choose to integrate to minify your links with Bit.ly or else have the default settings of awesm.ly (Our own URL shortner)

This is what your brand looks like. This allows you to manage access to your social handles if you have collaborators working with you on your brand. The
Team Tab
allows you to add and remove members and collaborators to your brand.
Related Articles

Connecting your Instagram Business

Awesome Social allows you to take your brands to another level by allowing you to access multiple faucets of insights into your business' analytics such as reach, interaction, demographics and other various features provided by Instagram all at the ...

Brand vs Workspace in Awesome Social

Brands, Workspaces and Organizations help us keeping you organized. Here is a small Flow to showcase how we structure everything in AwesomeSuite and Awesome Social. Brand, vs workspace vs organization What are Brands? Brands are Social Profile Sets ...

How do I Re/Connect my Social Handles to Awesome Social?

Connecting Social Handles to your brands is as easy as a pie. It takes about 2 mins to completely set and connect your various social handles to your brand. Let's walk you through it, shall we? Awesome Social lets you connect your social media ...

How to add your own Twitter API key?

Unfortunately, due to recent changes at X Corp (Formerly Twitter) to use Twitter with Awesome Social you need to bring your own API Key. In this article, we'll guide you through how to set it up. 1) Create a Twitter Developer account If you don't ...

Getting Started with Awesome Social

Welcome to Awesome Social Just signed up for Awesome Social? ✨Hurray, Welcome on board! We'll outline Awesome Social's key features to help you get started. What is Awesome Social Awesome social is an all-in-one social media management platform for ...